Commercial cleaning can be challenging and time-consuming, especially if you do not have the right cleaning equipment. Commercial steam cleaners are perfect for heavy-duty cleaning in industrial settings and commercial jobs. However, it is difficult to choose a good commercial steam cleaner because there are so many models in the market.
In this article, you will learn how to choose the best commercial steam cleaner.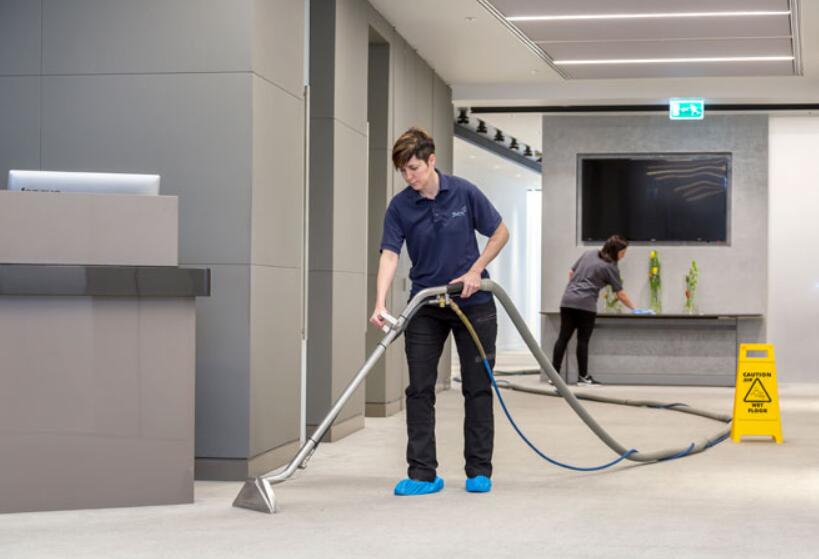 Is it Possible to Use it Continuously?
A good commercial steam cleaner is designed to be used continuously, which makes it perfect for regular commercial cleaning because it does not interrupt the cleaning process. Additionally, it should have a dual tank system and a water tank that pumps water into the boiler and pressurized boiler.
The Quality of the Boiler
The best commercial steam cleaners come with a quality boiler. A boiler is the most important part of any steam cleaner. So, make sure the boiler is made of high-quality materials such as stainless steel. Also, the boiler should be sturdy to withstand the rigorous cleaning process.
The Warranty
Before buying a commercial steam cleaner, you must know if the manufacturer offers a warranty. The best commercial steam cleaners usually have a long warranty. This is because they are made of quality materials. However, some manufacturers may offer a short warranty. It is hard to trust them because their steam cleaners may malfunction and the manufacturer may fail to honor their warranty.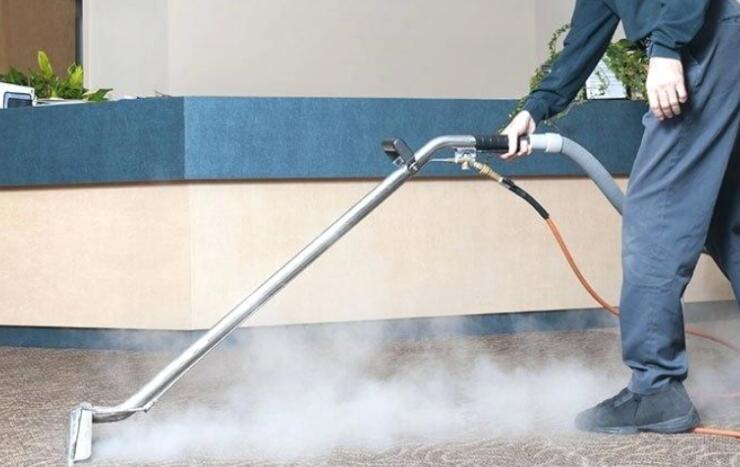 Heating Elements
Check the heating elements of the commercial steam cleaner before making your final decision. A good commercial steam cleaner comes with replaceable and high-quality heating elements.
However, heating elements do not last for a long time because they fade as they are used regularly. Choose a commercial steam cleaner with replaceable heating elements. You will replace the heating elements instead of buying a new steam cleaner.
Security Covers and Pressure Gauges
You must check the pressure gauges and security covers of commercial steam cleaners. The best steam cleaners with high pressure must have these accessories. This is because they ensure maximum possible security.
For instance, the release valve lets some steam come out before removing the cap and the pressure gauge allows you to take out the cap safely.
Detergent Tank
The best commercial steam cleaners have a detergent tank. The detergent along with the steam helps in removing gum and getting rid of stubborn dirt.
Therefore, you need to check if the commercial steam cleaner you want to buy comes with a detergent. This is because some models do not have a detergent tank.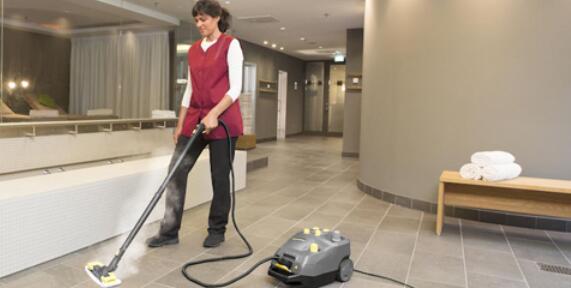 The Price
You are looking for the best commercial steam cleaner. Therefore, be willing to spend more money on a good steam cleaner. It is easy to find cheap commercial steam cleaners, but they have a short lifespan. You cannot rely on them. You may end up losing money buy a new cheap steam cleaner regularly.
These are the best ways to find the best commercial steam cleaner. Choosing the best commercial steam cleaner saves you time because it is easy to use it and it cleans any surface thoroughly. It does not scratch the surface reducing the maintenance cost.