Prolonging the life of your flooring and saying goodbye to common household allergens is as simple as choosing the right vacuum cleaner. When shopping for a new vacuum, many homeowners like to compare brands. Bissell is one of the top brands available on the market today, but why do so many people choose Bissell vacuum cleaners?
Why Choose Bissell Vacuum Cleaner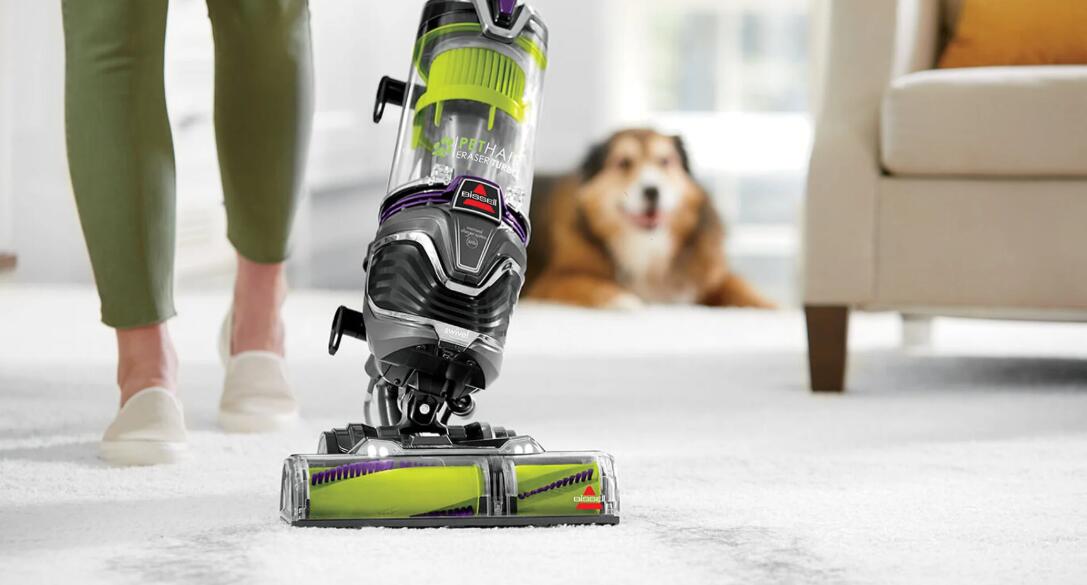 1. Longevity
Perhaps the most compelling reason is that the Bissell brand has been serving our community over 125 years. A brand that has longevity and quality behind them says a lot about the products they put on the market. Plus, the vacuum cleaners themselves last many years.
If you have ever owned a Bissell branded product, you will recognize its quality construction and parts that are built to last. In fact, many vacuums from 20 to 30 years ago still function today.
2. Many Options
Unlike other brands that tend to design single-use vacuum cleaners, Bissell really understands what the average consumer is looking for. They understand that there is no one-size-fits-most approach.
For example, their upright vacuum cleaners are ideal for carpeted spaces. However, their canister vacuums are modern, easy to clean, and perfect for laminate or hardwood floors. You have options when you go with the Bissell brand.
3. Solid Performance
When you buy a vacuum cleaner, you want to feel at ease knowing you have purchased a product that will perform as advertised. Bissell vacuum cleaners are held to the highest of standards and not only perform well in a variety of environments, but they have powerful suction. These vacuums have the ability to suck in even the smallest dust particles that are virtually invisible to the naked eye.
4. Affordable
Dyson, for example, is a brand that many people mention, but it is also highly-priced. When shopping for affordable cleaners, the Bissell brand is everyone's go-to choice.
It allows every homeowner and business owner to establish a budget they feel comfortable with and select the vacuum cleaner that matches their needs.
5. Eco-Friendly
Times are changing and many people are opting for bagless vacuum cleaners versus bagged. Not only is it more affordable to skip the bags, but it also allows us to continue doing what's best for our environment.
By removing additional waste, Bissell has allowed homeowners to do their parts in keeping bags out of landfills. Plus, their clever designs enable you to easily empty canisters without fear of releasing dirt and debris into the air.
Bissell brand has become synonymous with longevity and quality. Most homeowners recognize their iconic red logo that's a staple in virtually every home. With well over one hundred years of experience designing vacuum cleaners, no one can argue that the brand simply withstands the best of time.
Final Words
The designs of Bissell are clever and they give you a lot of bang for your buck. The upfront initial investment is nominal in comparison to other brands. Powerful suction and an eco-conscious design contribute to the ever-growing popularity of Bissell.
Sources: