Spin mops are the answer to those grey colored, germ-harboring, traditional yarn-head mops that stay damp for ages no matter how well they are wrung out. They come in a variety of styles to suit every budget, need no electricity or batteries and yet are powerful floor cleaning tools. The best benefit by far is that there is no need to touch the dirty mop head with your hands to wring it out while breaking your back bending over a bucket of water.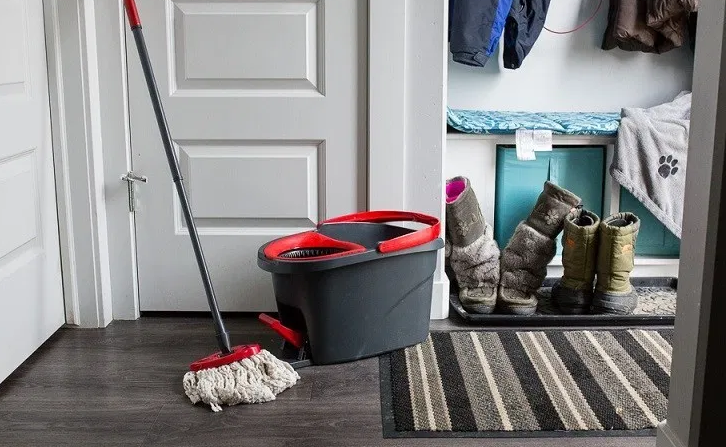 What's the Best Spin Mop On the Market?
The best spin mops on the market come from well-known brands like O'Cedar and Bissell as well as new's brands like Mopnado. A mop with a smaller head will be more suitable for homes with lots of small, tight spaces while a wider mop head will save time when mopping larger areas. Most spin mops come with removable heads and extra ones can be purchased. Here are 3 of the best spin mops on the market today:
1. O'Cedar EasyWring Spin Mop and Bucket System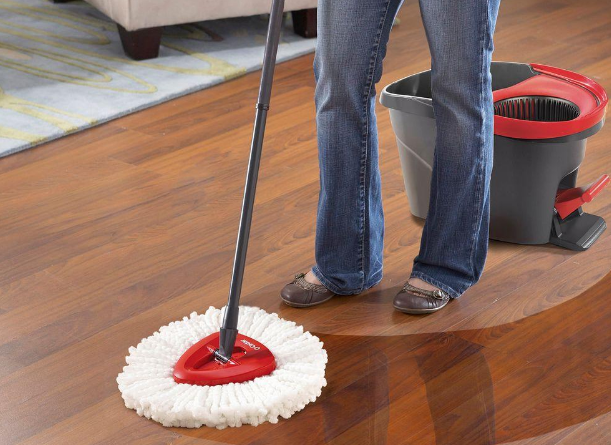 This simple, budget-friendly spin mop and bucket system is perfect for small spaces. Several innovative features of the EasyWring Spin Mop System include:
– A mop head made from soft, fluffy, machine-washable microfiber material well-known for its deep cleaning action.
– A machine-washable mop head that pops off easily and can be used as a dry duster as well.
– The powerful, built-in wringer is controlled by a foot pedal for a truly hands-free mopping experience.
– Good control over the moisture level retained in the mop head to suit various types of dirt levels.
– A splash guard to prevent water from spilling out as you move around.
– A sturdy, telescopic, metal handle that is adjustable, making it more comfortable for use by taller people.
– A triangular mop head designed to reach into corners.
– A flexible pivoting mop head for easy maneuvering around tight spaces.
– Microfiber refills can be purchased separately.
The small mop head is not ideal for mopping larger areas and the bucket does not have castors.
2. Bissell Spinwave Mop
This electric-powered spin mop that propels itself has double spinning pads for use on multiple floor surfaces. Innovative features include:
– 2 sets of soft pads that are good for use on sealed, hardwood floors that are prone to scratching.
– Scrubbing pads for stubborn messes.
– Removable pads that are machine-washable.
– Spinning heads that propel the mop means there is no need to push the bucket which lessens back strain.
– A wide profile that makes it quick and easy to clean large areas of the floor.
– A trigger to control the spray of cleaner.
The propelling action of the Bissell Spinwave Mop can be hard to control at first and it is recommended to only use a Bissell brand cleaning solution to prevent streaks.
3. Mopnado Stainless Steel Deluxe Mop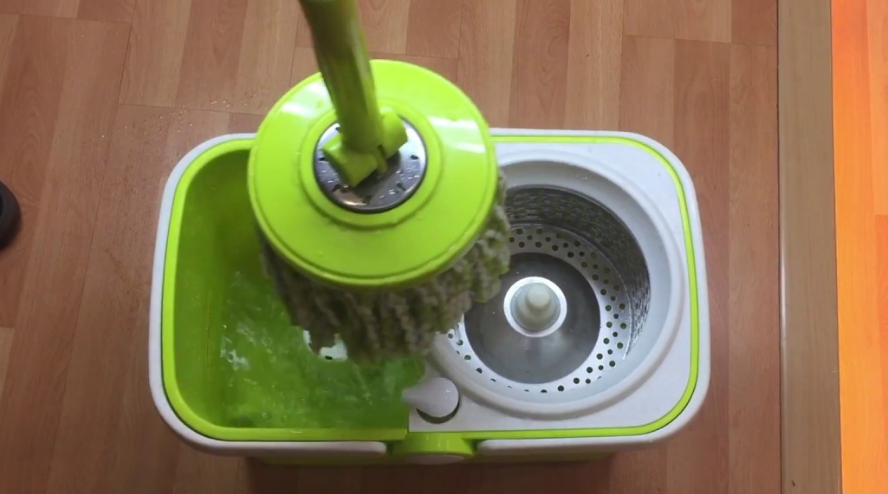 The innovative design of the Mopnado Deluxe makes cleaning a breeze. Features include:
– A 180-degree turning radius.
– An agitator to remove dirt from the mop head.
– Water levels can be controlled by the pushing action on the mop.
– Small mop head size makes it ideal for use in tight spaces and small rooms.
– Wheels make it easy to move around.
– The extendable handle is adjustable between 47 to 56 inches.
It can take some time to get used to unlocking the mop handle in order to get it to spin.
Resouce:
Mop Reviewer –Professional Mop Review Website